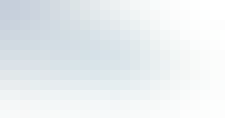 Worry Less, Golf More
Before you enjoy your golf, invest in the peace of mind that a specialist golf insurance policy covers you and your equipment.
The amount of cover you choose should be sufficient enough to replace the total value of all of your golf equipment. This includes your clubs, balls, bags, trolleys, carts, clothing GPS devices and GPS watches and other accessories purchased for playing golf.

This will cover your golf equipment in the event that it is stolen, lost or damaged.
Annual Golf Insurance
Golf Equipment up to £250,000

24/7 & Worldwide Cover
Personal Liability up to £5m
Buy Now
This golf insurance is underwritten by AXA XL
Why do you need golf insurance?
Up to £7,500 of golf equipment and £5million Personal Liability
A Rubber Ring Golf Insurance policy can cover you for three main things;

1. Your Money; If you accidentally harm someone or cause property damage while golfing, our coverage has your back. We'll handle the legal defense costs and any damages you're responsible for.

2. Your Equipment; With our policy, your clubs, bags, and more are protected up to a value of £7,500, regardless of whether the incident happened on or off the golf course. The coverage level depends on what you choose.

3. Yourself; having Personal Accident cover means that if you accidentally get injured or, in a worst-case scenario, suffer a fatality while playing, you can potentially claim a lump sum payment, based on the coverage limit you've selected. Personal Accident is an optional add-on with every policy.
All of our annual golf insurance policies include…
This insurance has your back 24/7 if your golf gear goes missing or gets damaged while you're out playing, even when you're on your way to or from the course. We're talking about everything that makes your golfing experience great: clubs, balls, that trusty bag, the trolley, and even the cool GPS devices and watches you use. If you've got specialist golf accessories, those are covered too.

We also include cover for single-seater golf buggies as standard. This includes cover for damage to, or loss of, your buggy as well as Personal Liability if you were to injure a third-party whilst driving it.

Not only that, but we'll also replace damaged clubs with brand new alternatives, regardless of their age, if they are beyond repair. We're also pleased that we are able to say we have no single item limits when it comes to equipment claims.

Cover is valid 24 hours a day, 7 days a week, as long as the Golf Equipment is locked away out of sight in a vehicle or a secure building– which can be your home, or at the golf club – and in the event of a claim, there is evidence of a break-in.

Should you injure someone else or damage their property whilst on a golf course, our cover will take care of the cost of defending you in court, as well as any damages payable.

Our policy includes coverage for any accidental damage or loss to someone else's property that may occur while you're playing golf.

If you play abroad, we can cover you worldwide for up to 120 days a year. This includes all the benefits on your policy, such as equipment cover and personal accident protection, but most importantly means you're covered for personal liability claims, wherever you tee off.

Note that you must be a permanent resident of Great Britain, The Isle of Man, Northern Ireland and The Channel Islands.

Rubber Ring Golf Insurance has you covered 24/7. If your clubs suffer any damage while you're playing, like a cracked driver or a broken shaft, your policy covers you up to a value ranging from £2,500 to £7,500, depending on your chosen level of cover. We also include protection for all equipment specifically designed for the golf course.

No need to worry about single item limits with our equipment cover. Whether it's an expensive driver, a set of irons, or a high-quality bag, your coverage extends up to the total amount outlined in your policy.

We've got you covered on a new-for-old basis. If your club is stolen or irreparably damaged, we'll replace it with a brand-new one of the same value, regardless of how long you've had it. No original receipt? No problem. Our dedicated claims handlers assess each case individually and make sure you receive an alternative of equal value.

And guess what? The damage doesn't have to happen on the course. If something goes wrong while your equipment is in transit or even at home, you're still covered. Locked inside your car or a locker? As long as they're under lock and key, out of sight in the boot, they're protected. We've got your golf gear safeguarded wherever it may be.

We'll cover the cost of the traditional round of drinks at the bar if you're lucky enough to hit a hole-in-one.
This means that should you find yourself in a lucky enough position to bag a one-shot hole, the financial obligations are taken care of.

Our policy will cover up to £200 worth of bar bills if you achieve a hole-in-one, provided you must have your scorecard signed by the club secretary. Claims should be submitted together with the original itemised cash register receipts to us within 28 days and receipts must have been incurred within 48 hours of the achievement and only from the club premises.
Add this cover to your annual policy for £5.00

Personal Accident cover means that should you injure yourself (or even die) whilst playing golf you could claim a lump sum payment of up to £50,000.

There are different limits under this cover:
Death £50,000
Dental Treatment £500
Hospitalisation £50/day
Loss of Club Subscription £2,000
Loss of Limbs £25,000
Loss of Sight £25,000
Loss of Tournament Fees £200
Optical Treatment £500
Total Disablement £25,000

Add this cover to your annual policy for £7.50

An excess of £50 applies to Golf Equipment and Personal Possessions but this can be waived for an additional £7.50 per year.
Cover Limits
---
Your golf insurance premium is based on the total value of your golf equipment
Personal Liability up to £5million is included on all of our golf insurance policies.
For amateur golfers of any level
Anyone serious or leisurely about their golf should strongly consider buying a golf insurance policy.

The golf course is full of surprises – a stray shot hitting someone, or even your beloved clubs taking a hit. A mishap like hitting someone with your ball could lead to a big liability claim. Defending yourself in court could cost you a fortune, so having a comprehensive golf insurance policy is a must.
Thinking your home insurance covers your clubs? Not quite. Only a dedicated personal Golf Insurance policy truly safeguards your clubs.
Our policy is your ultimate protection, whether you're playing at your local UK club or enjoying a golfing getaway in the Algarve. We've got you and your clubs covered.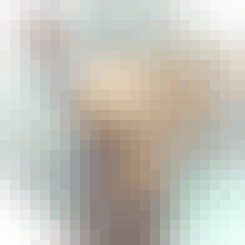 How to make a golf insurance claim
Tell us what happened, create video, upload images, receipts or any evidence

Our claims team review your claim and will be in touch within 2 working days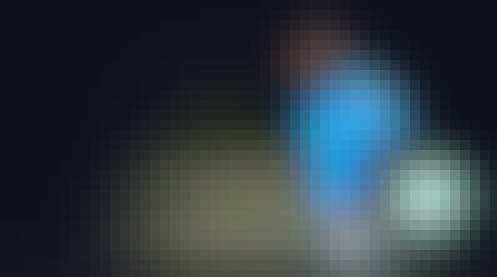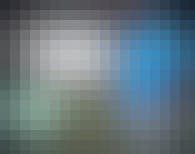 If your claim is approved, American Golf can offer you a like-for-like replacement for your golf equipment or store credit to spend in-store or online.

If your liability claim is approved, our Claims Team will advise you directly on the next steps.
More reasons to choose Rubber Ring to cover your lifestyle…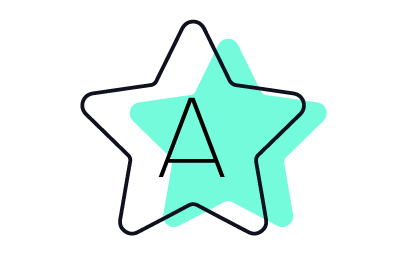 Backed by A-rated UK Underwriters